Its cool and raining today but the heat is on its way.Buy a new air conditioner now we have low prices call for estimates. Fayetteville 4049524510 and Aaac service heating and air Mcdonough 7708754113.
Our Web page Here
linkedin.com/
FIND US HERE
Bing
Yahoo
google
Map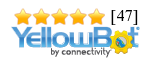 City search
Air conditioning check up Henry county
A/c repairs in Henry county $65 service call. Spring check ups $65 . Air conditioner spring check up $65 first a/c and $35 each additional ...
Merchant circle
Rod Daly @ Elliott real estate and land llc
Video on youtube here

User-agent: *
Allow: /