Keep your air conditioner working with a little cleaning you can do. The drain on your furnace needs to be clear. If this drain is stopped up the water will back up and over flow into the emergency drain pan. The emergency pan will drain over a window or have a float switch attached that turns off the a/c when it over flows. You should have a tee in the drain line at the furnace where you can pour bleach or drain cleaner down it once or twice a summer. If there is no tee in the white 3/4 pvc pipe buy one at a hardware store along with a small can of the blue rain or shine glue. cut the pipe and glue in the tee with the hole facing up. Now you can add cleaner when you need to. If you can blow out the pipe while you have in cut. Don't berry the drain outside it will get clogged. If you added on to the pipe outside be sure you are not making water back up in the line. Ok It would help if I had a picture of the tee. The tee is here its out of view where the pvc turns down at the elbow.
Our Web page Here
linkedin.com/
FIND US HERE
Bing
Yahoo
google
Map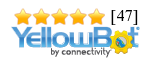 City search
Air conditioning check up Henry county
A/c repairs in Henry county $65 service call. Spring check ups $65 . Air conditioner spring check up $65 first a/c and $35 each additional ...
Merchant circle
Rod Daly @ Elliott real estate and land llc
Video on youtube here
User-agent: * Allow: /
Mcdonough air conditioner repair Locust grove heating and cooling Stockbridge a/c repair Jonesboro residential air conditioner repair. Aaac service heating and air furnace repair furnace replacements coil change outs r22 freon refill fix leak local Henry county heating and cooling hvac contractor aaac service 257 Yardsley dr Mcdonough 3027 Keeneland Blvd Aaac service heating and air conditioning 170 Medford Dr Fayetteville. Same day service open Saturdays after hour may be available. Filter ice on air conditioner frozen coil fan not blowing. Lennox air conditioner.