If you change your filter and now your system doesn't work check the door on the furnace it may not be on right. There is a switch on the door that turn off the system. You might want to check the power switch many furnaces have a switch next to the light and you might have turned it off by mistake. Some furnaces have safety switches on the pan you may have moved it while changing the filter. We found these problems before they are common. If your air conditioner still doesn't work call for repair.

Aaac Service Heating and air
3027 Keeneland blvd
Mcdonough, GA. 30252
770-875-4113
Open Saturday and Sunday 8am-8pm
Heating and air conditioner contractor Mcdonough Ga.
Furnace and air conditioner repair localy in Henry county.
A/c service,estimates,residential,home,heat,hvac,sale,installation,change out,replacement.
Our second location: Aaac service heating and air 257 Yardsley dr Mcdonough Ga 30253



Virgo

My daily horoscope:

You need to force yourself to take the proper action today -- otherwise, you're sure to slide back into bad habits. Fortunately, your self-discipline is strong, as long as you choose to use it.

Get this email app!
Our Web page Here
linkedin.com/
FIND US HERE
Bing
Yahoo
google
Map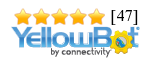 City search
Air conditioning check up Henry county
A/c repairs in Henry county $65 service call. Spring check ups $65 . Air conditioner spring check up $65 first a/c and $35 each additional ...
Merchant circle
Rod Daly @ Elliott real estate and land llc
Video on youtube here
User-agent: * Allow: /