$65 air conditioner repair near Locust grove Ga.
Service call includes 1/2 of labor. Labor is $65 an hour after first 1/2. Most repair don't need more than that. Local heating and cooling repairs,we are here in Henry county Ga
Aaac service heating and air
3027 Keeneland blvd
Mcdonough Ga 30252
7708754113
Same day service 7 days a week. after hour may be available at an additional charge.
We keep a well stocked truck to get your air conditioner repaired fast. Call for estimates on furnace and air conditioner change outs. We can replace your coil in a few ours with a 10 year parts warranty coil. Weekend replacements need to be scheduled in advance. The phone is on late to schedule the next days work.. It goes directly to the serviceman so leave a message if you get voice mail sometimes its hard to reach the phone when working on an a/c.
We also service Fayette county 4049524510.
Looking for a house in Henry county Rod Daly of Elliott Real estate and land can help. 7705271647.
Aaac service heating and air 3027 Keeneland blvd Mcdonough Ga 30253. Aaac service 257 Yardsley dr Our Fayetteville serviceman may not answer but leave a message he will call you back. Fayette county 4049524510. Local heating and cooling repairs we do not travel far.Residential furnace and air conditioning hvac contractor.Jackson Jonesboro and Stockbridge are in this weekends service area as well. Need help finding a house in Henry county we recommend Rod Daly @ Elliott real estate and land llc 7705271647.
Our Web page Here
linkedin.com/
FIND US HERE
Bing
Yahoo
google
Map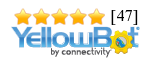 City search
Air conditioning check up Henry county
A/c repairs in Henry county $65 service call. Spring check ups $65 . Air conditioner spring check up $65 first a/c and $35 each additional ...
Merchant circle
Rod Daly @ Elliott real estate and land llc
Video on youtube here
User-agent: * Allow: /
Aaac service heating and air conditioning