Aaac service heating and air
3027 Keeneland blvd
Mcdonough Ga 30252
7708754113
Local air conditioner repair open Saturday & Sunday
Heating and cooling repairs near Mcdonough Ga we service all brands in Henry county Ga. We are open late and the phone goes directly to the serviceman. Residential heating and air repair fast.
We have a serviceman in Fayette county also 4049524510.
$65 service call until 5pm includes 1/2 hour of labor.
--------------------------------------------------------------------Keywords ---
Air conditioner replacement Mcdonough furnace repair Stockbridge a/c repair Locust grove Ga. Near Jonesboro Rex Jackson residential Lennox Amana Rheem Ruud Ducane We carry capacitors motors r22 freon my air conditioner is frozen my a/c is on but not cooling my air conditioner is not coming on the air conditioner is just buzzing. The fan on the air conditioner is not spinning. The breaker keeps tripping. The breaker won't reset. Aaac service heating and air 257 Yardsley Dr. Coil replacements fast.Repairman Henry county Leaking coil I had my a/c filled with r22 last year. I need freon.After hour repair. Emergency air conditioner repair. Open weekends. Open 7 days a week. Hvac contractor. Licensed heating and air conditioning repair. Change out estimates. I need a new a/c. Home air conditioner repair. Ola area near Lake Dow Near Peeksville Rd close to Laney Rd a/c repairs in 30248 Ga 30252 30253 30233 30236 30281. Whirlpool Bryant Payne parts Estimates.Henry county Georgia local. Same day service.Cooling repair.
Our Web page Here
linkedin.com/
FIND US HERE
Bing
Yahoo
google
Map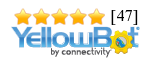 City search
Air conditioning check up Henry county
A/c repairs in Henry county $65 service call. Spring check ups $65 . Air conditioner spring check up $65 first a/c and $35 each additional ...
Merchant circle
Rod Daly @ Elliott real estate and land llc
Video on youtube here
User-agent: * Allow: /
Aaac service heating and air conditioning