Aaac Service Heating and air
3027 Keeneland blvd
Mcdonough, GA. 30252
770-875-4113
Open Saturday and Sunday 8am-8pm
Heating and air conditioner contractor Mcdonough Ga.
Furnace and air conditioner repair localy in Henry county.
A/c service,estimates,residential,home,heat,hvac,sale,installation,change out,replacement.
Our second location: Aaac service heating and air 257 Yardsley dr Mcdonough Ga 30253



Virgo

My daily horoscope:

Your daredevil side comes out today and shows the world what you are capable of. You may find that you can pull off stunts that others would shy away from -- even you, on any other day!

Get this email app!
Well it is raining. I will be working today. We are here ready to repair your air conditioner. Call early if i get to wet I'll be heading home to change into dry clothes. Thunder and lightning can damage an a/c system. From something like a blown fuse to the air conditioner getting hit by lightning. A power surge can kill an old capacitor things get old and weak and just break. What ever you need we are here to help. Open 7 days a week with after hours repairs available at an after hours rate.
Aaac service heating and air 3027 Keeneland blvd Mcdonough Ga 30253. Aaac service 257 Yardsley dr Our Fayetteville serviceman may not answer but leave a message he will call you back. Fayette county 4049524510. Local heating and cooling repairs we do not travel far.Residential furnace and air conditioning hvac contractor.Jackson Jonesboro and Stockbridge are in this weekends service area as well.
Need help finding a house in Henry county we recommend Rod Daly @ Elliott real estate and land llc 7705271647.
Our Web page Here
linkedin.com/
FIND US HERE
Bing
Yahoo
google
Map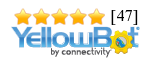 City search
Air conditioning check up Henry county
A/c repairs in Henry county $65 service call. Spring check ups $65 . Air conditioner spring check up $65 first a/c and $35 each additional ...
Merchant circle
Rod Daly @ Elliott real estate and land llc
Video on youtube here
User-agent: *
Allow: /
Aaac service heating and air conditioning
Here are a lot of keywords so you don't need to look further.
furnace repair ,air conditioner repair furnace replacement. heating and cooling service .light pilot. a/c service repair we service furnace repair Henry county, furnace repair McDonough Ga, furnace repair Stockbridge ga, furnace repair locust grove ga, furnace repair Hampton Ga , furnace repair rex ga, air conditioning replacement McDonough furnace repair Ellenwood ga, furnace repair Lovejoy Ga, furnace repair furnace repair Jonesboro Ga, furnace repair Riverdale Ga, repair furnace repair furnace repair furnace repair furnace repair morrow ga, furnace repair forest park ga, furnace repair lake view ga, furnace repair brooks ,furnace repair furnace repair Clayton county ga, furnace repair Fayette county ga, ac repair Fayette county furnace repair Fayetteville ga, furnace repair peachtree city ga, furnace repair Sharpsburg ga, furnace repair Jackson ga, furnace repair butts county ga. furnace repair. heating and cooling Jonesboro, heating and cooling Stockbridge, heating and cooling Fayetteville, heating and cooling Stockbridge, heating and cooling Hampton, furnace repair Hampton, heating and air conditioning, heating and air conditioning McDonough, heating and air conditioning Stockbridge, heating and air conditioning locust grove, heating and air conditioning Lovejoy, heating and air conditioning Jonesboro, heating and air conditioning Henry, heating and air conditioning Clayton, heating and air conditioning Fayetteville, heating and air conditioning griffin, heating and air conditioning Hampton, heating and air conditioning Jackson, heating and air conditioning butts, heating and air conditioning morrow, heating and air conditioning Riverdale, heating and air conditioning Fayette, heating and air conditioning Rex, heating and air conditioning Ellenwood, heating and air conditioning repair,
/-------------------------------------------------------------------------------------------------------------------------------------------------------------------------------------------- ________________________________________________________________________________________________________________________________ furnace repair , furnace replacement. Heating and cooling service .light pilot. We service furnace repair henry county, furnace repair McDonough ga, furnace repair Stockbridge ga, furnace repair locust grove ga, furnace repair Hampton ga , furnace repair rex ga, furnace repair Ellenwood ga, furnace repair Lovejoy ga, furnace repair furnace repair Jonesboro ga, furnace repair Riverdale ga, furnace repair furnace repair furnace repair furnace repair furnace repair morrow ga, furnace repair forest park ga, furnace repair lake view ga, furnace repair brooks ,furnace repair furnace repair clayton county ga, furnace repair Fayette county ga, furnace repair Fayetteville ga, furnace repair Peachtree city ga, furnace repair Sharpsburg ga, Jackson ga, furnace repair butts county ga .heating and cooling Jonesboro, heating and cooling Stockbridge, heating and cooling Fayetteville, heating and cooling Stockbridge, heating and cooling Hampton, furnace repair Hampton.

heating contractor, air conditioning contractor, licensed repairman ,hvac contractor, Amana , Goodman, Lennox, carrier, Rheem, Ruud, heating and cooling company, heating and air conditioning company, my furnace wont stay on, my furnace is on but the there is no heat, my heat pump is blowing cold air, storm knocked out my furnace a/c, furnace sales , furnace installers, air conditioner installers, a/c sales

My air conditioner is not cooling air conditioner repair near McDonough air conditioning repair near Jonesboro a/c repair near Stockbridge open 7 days a week Saturday and Sunday Jackson a/c service near Locust grove Georgia