Saturday I'm here Mcdonough a/c repair.
I do air conditioning repair on Saturdays. Sometimes I'm mowing the lawn but I will stop to repair your air conditioner system in Henry county. On a real hot day I might hit the pool at lunch. If you get my voice mail leave a message I will get back to you. I work until 5pm the phone is on later. If I'm on a call at 5 pm I may work later to get your a/c fixed. There is an after hours rate $85 after 5pm. REGULAR service call rate is $65 which includes a half hour labor. Most of the time that is all the time needed. A big repair job will get an estimate not a hourly rate. Stockbridge & Locust grove Ga we are local Henry county hvac company and can repair your air conditioner today.
Here are a few places to f
ind us on the web.
Aaac service heating and air 3027 Keeneland blvd Mcdonough Ga 30253. Aaac service 257 Yardsley dr Our Fayetteville serviceman may not answer but leave a message he will call you back. Fayette county 4049524510. Local heating and cooling repairs we do not travel far.Residential furnace and air conditioning hvac contractor.Jackson Jonesboro and Stockbridge are in this weekends service area as well. Need help finding a house in Henry county we recommend Rod Daly @ Elliott real estate and land llc 7705271647.
Our Web page Here
linkedin.com/
FIND US HERE
Bing
Yahoo
google
Map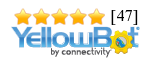 City search
Air conditioning check up Henry county
A/c repairs in Henry county $65 service call. Spring check ups $65 . Air conditioner spring check up $65 first a/c and $35 each additional ...
Merchant circle
Rod Daly @ Elliott real estate and land llc
Video on youtube here
User-agent: * Allow: /
Aaac service heating and air conditioning
I'm going to cram a lot of Key word down here no need to read any more Thanks
furnace repair ,air conditioner repair furnace replacement. heating and cooling service .light pilot. a/c service repair we service furnace repair Henry county, furnace repair McDonough Ga, furnace repair Stockbridge ga, furnace repair locust grove ga, furnace repair Hampton Ga , furnace repair rex ga, air conditioning replacement McDonough furnace repair Ellenwood ga, furnace repair Lovejoy Ga, furnace repair furnace repair Jonesboro Ga, furnace repair Riverdale Ga, repair furnace repair furnace repair furnace repair furnace repair morrow ga, furnace repair forest park ga, furnace repair lake view ga, furnace repair brooks ,furnace repair furnace repair Clayton county ga, furnace repair Fayette county ga, ac repair Fayette county furnace repair Fayetteville ga, furnace repair peachtree city ga, furnace repair Sharpsburg ga, furnace repair Jackson ga, furnace repair butts county ga. furnace repair. heating and cooling Jonesboro, heating and cooling Stockbridge, heating and cooling Fayetteville, heating and cooling Stockbridge, heating and cooling Hampton, furnace repair Hampton, heating and air conditioning, heating and air conditioning McDonough, heating and air conditioning Stockbridge, heating and air conditioning locust grove, heating and air conditioning Lovejoy, heating and air conditioning Jonesboro, heating and air conditioning Henry, heating and air conditioning Clayton, heating and air conditioning Fayetteville, heating and air conditioning griffin, heating and air conditioning Hampton, heating and air conditioning Jackson, heating and air conditioning butts, heating and air conditioning morrow, heating and air conditioning Riverdale, heating and air conditioning Fayette, heating and air conditioning Rex, heating and air conditioning Ellenwood, heating and air conditioning repair,
/-------------------------------------------------------------------------------------------------------------------------------------------------------------------------------------------- ________________________________________________________________________________________________________________________________ furnace repair , furnace replacement. Heating and cooling service .light pilot. We service furnace repair henry county, furnace repair McDonough ga, furnace repair Stockbridge ga, furnace repair locust grove ga, furnace repair Hampton ga , furnace repair rex ga, furnace repair Ellenwood ga, furnace repair Lovejoy ga, furnace repair furnace repair Jonesboro ga, furnace repair Riverdale ga, furnace repair furnace repair furnace repair furnace repair furnace repair morrow ga, furnace repair forest park ga, furnace repair lake view ga, furnace repair brooks ,furnace repair furnace repair clayton county ga, furnace repair Fayette county ga, furnace repair Fayetteville ga, furnace repair Peachtree city ga, furnace repair Sharpsburg ga, Jackson ga, furnace repair butts county ga .heating and cooling Jonesboro, heating and cooling Stockbridge, heating and cooling Fayetteville, heating and cooling Stockbridge, heating and cooling Hampton, furnace repair Hampton.

heating contractor, air conditioning contractor, licensed repairman ,hvac contractor, Amana , Goodman, Lennox, carrier, Rheem, Ruud, heating and cooling company, heating and air conditioning company, my furnace wont stay on, my furnace is on but the there is no heat, my heat pump is blowing cold air, storm knocked out my furnace a/c, furnace sales , furnace installers, air conditioner installers, a/c sales

My air conditioner is not cooling air conditioner repair near McDonough air conditioning repair near Jonesboro a/c repair near Stockbridge open 7 days a week Saturday and Sunday Jackson a/c service near Locust grove Georgia