Choose a good filter for your furnace and air conditioner system. - Aaac Service Heating & air, McDonough
You should change your filters once a month.
A dirty filter hurts the unit's energy efficiency
and causes the HVAC system to be
overworked
.
How do you go about choosing the right HVAC filter? You need to be aware of the different HVAC filters available to you as well as their minimum efficiency reporting value (MERV), a measure of the effectiveness of the filter. Inefficient HVAC filters have a lower MERV rating while more efficient ones boast a higher MERV rating. Here are some of the different options you have:
Fiberglass air filters - Typically sell for $1 a piece, and they remove less than 10 percent of the air pollutants from your home. Fiberglass filters usually have a MERV rating between 1 and 4.These are junk. They often fall apart and get sucked into the blower.
Pleated air filters - Polyester and pleated filters are pretty similar to fiberglass filters, but they tend to have superior dust-trapping ability. These HVAC filters remove up to 45 percent of the air pollutants in your home. They typically cost around $5 each and have a MERV rating between 8 and 13.Filters don't work if you don't change them this one is bad.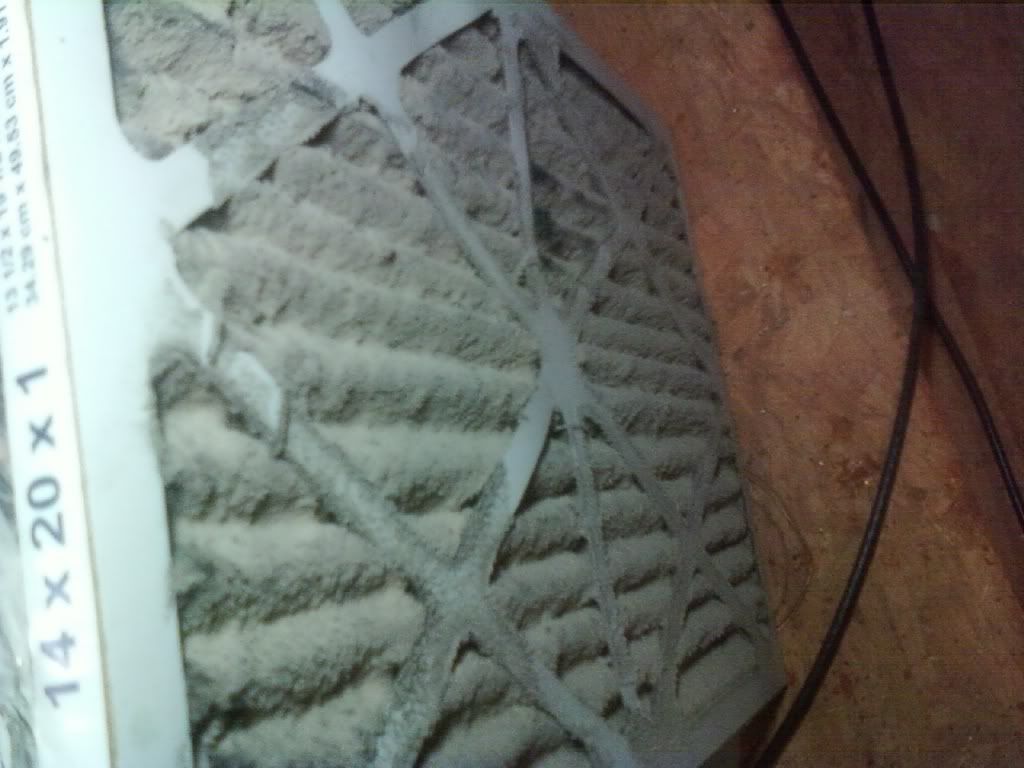 Never buy the
hypoallergenic / allergenic
filters that look pleated but are tightly packed together these block to much air flow.
Washable air filters – The worst HVAC filters you can purchase. These filters usually have a very low MERV rating—between 1 and 4—and require extensive maintenance. They easily collect fungus and bacteria, which can escape and circulate throughout your home. You should avoid using washable air filters for your HVAC unit.
High-efficiency media air filters -
High-efficiency HVAC filters can remove up to 85 percent of the air pollutants from a home or building space. They boast a MERV rating between 14 and 16 (16 is the highest rating). These are the thick filters that require a special filter rack. Most only need to be
changed once a year.
Great for furnaces in hard to reach places.It cuts down on how often you have to crawl under the house.
Installation for these start at $250 and refill filter are $30-$80.
Keep in mind that an overly restrictive air filter can slow the rate of airflow, causing your unit to malfunction. The ideal air filter is one that has the least effect on airflow, but removes the greatest number of air contaminants.
Pleated Filters are usually the best choice for homeowners who want the best dust control possible.