$65 service call a/c repair - McDonough,

Aaac Service Heating and air
3027 Keeneland blvd
Mcdonough, GA. 30252
770-875-4113
Open Saturday and Sunday 8am-8pm
Heating and air conditioner contractor Mcdonough Ga.
Furnace and air conditioner repair localy in Henry county.
A/c service,estimates,residential,home,heat,hvac,sale,installation,change out,replacement.
Our second location: Aaac service heating and air 257 Yardsley dr Mcdonough Ga 30253
Local residential air conditioner repair Henry county, Mcdonough,Locust grove,Stockbridge. Aaac service heating and air 3027 Keeneland blvd Mcdonough Ga 30253. Aaac service 257 Yardsley dr Our Fayetteville serviceman may not answer but leave a message he will call you back. Fayette county 4049524510. Local heating and cooling repairs we do not travel far.Residential furnace and air conditioning hvac contractor.Jackson Jonesboro and Stockbridge are in this weekends service area as well.
Need help finding a house in Henry county we recommend Rod Daly @ Elliott real estate and land llc 7705271647.
Our Web page Here
linkedin.com/
FIND US HERE
Bing
Yahoo
google
Map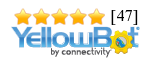 City search
Air conditioning check up Henry county
A/c repairs in Henry county $65 service call. Spring check ups $65 . Air conditioner spring check up $65 first a/c and $35 each additional ...
Rod Daly @ Elliott real estate and land llc
Video on youtube here
User-agent: *
Allow: /
Aaac service heating and air conditioning
Aaac service heating and air
Air conditioner repair service