I found this on a call for air conditioner repair. It is the manual that came with the coil. It was left inside when it was installed. I had to take the coil apart and put it back together. There was no charge for parts but it was time consuming so there was an extra charge for labor after the service call 30 minutes were up. Our service call includes 1/2 hour of labor.
Our Web page Here
linkedin.com/
FIND US HERE
Bing
Yahoo
google
Map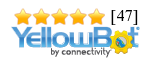 City search
Air conditioning check up Henry county
A/c repairs in Henry county $65 service call. Spring check ups $65 . Air conditioner spring check up $65 first a/c and $35 each additional ...
Rod Daly @ Elliott real estate and land llc
Video on youtube here
User-agent: * Allow: /
Aaac service heating and air conditioning