Aaac service heating and air Mcdonough..7708754113. This coil was low on freon and froze solid. We can't work on coils until they melt. This one had a freon leak and was removed not serviced. Stockbridge Locust grove we are local in Mcdonough. You will not get any air flow from this so turn off an air conditioner that has ice on it the coil will be worse.
Rod
Our Web page Here
linkedin.com/
FIND US HERE
Bing
Yahoo
google
Map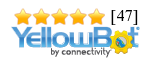 City search
Air conditioning check up Henry county
A/c repairs in Henry county $65 service call. Spring check ups $65 . Air conditioner spring check up $65 first a/c and $35 each additional ...
Rod Daly @ Elliott real estate and land llc
Video on youtube here
User-agent: * Allow: /
Aaac service heating and air conditioning