---
This air conditioner was on but not cooling. I found only the fan was on. The compressor was not working. I got it going again. It was not a grounded compressor which is the end of the a/c . It now cost to much to replace just the compressor and r22. If its not under warranty buy a new 410a. Aaac service heating and air 7708754113. We will do our best to keep your old air conditioner working. Sometimes its just time for a new one.







---
Our Web page Here
linkedin.com/
FIND US HERE
Bing
Yahoo
google
Map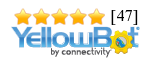 City search
Air conditioning check up Henry county
A/c repairs in Henry county $65 service call. Spring check ups $65 . Air conditioner spring check up $65 first a/c and $35 each additional ...
Rod Daly @ Elliott real estate and land llc
Video on youtube here
User-agent: * Allow: /
Aaac service heating and air conditioning