Aaac service heating and air Mcdonough 7708754113 open Sunday - Aaac Service Heating & air, McDonough
Aaac service heating and air Mcdonough
7708754113 open Sunday.
Air conditioner repair near Mcdonough. I'm working today but I may leave early so call now. If you get my voice mail leave a message I may still be able to get you today. Henry county heating and air. The part stores are closed but i have 100's of part in stock. We carry fan motors to fit most brands. Our Freon is $80 a pound today. The is no extra charge for weekend service until 5pm. If its slow I got yard work to do I will stop if you call.
Our Web page Here
linkedin.com/
FIND US HERE
Bing
Yahoo
google
Map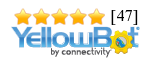 City search
Air conditioning check up Henry county
A/c repairs in Henry county $65 service call. Spring check ups $65 . Air conditioner spring check up $65 first a/c and $35 each additional ...
Rod Daly @ Elliott real estate and land llc
Video on youtube here
User-agent: * Allow: /
Aaac service heating and air conditioning