---
Air conditioner frozen. It could be dirty filtet bad air flow or this. Most units freeze from leaks in the coil. Low Freon will freeze to fast. Aaac service heating and air conditioner repair near Mcdonough can help. Open Saturday and Sunday.
---
Our Web page Here
linkedin.com/
FIND US HERE
Bing
Yahoo
google
Map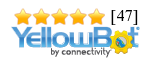 City search
Air conditioning check up Henry county
A/c repairs in Henry county $65 service call. Spring check ups $65 . Air conditioner spring check up $65 first a/c and $35 each additional ...
Rod Daly @ Elliott real estate and land llc
Video on youtube here
User-agent: * Allow: /
Aaac service heating and air conditioning