---
This air handler is in the crawl. It was in the center of the house. There was no way to get to it without crawling over ducts. The door to the filter was taped on. It had a washable filter in it. No renter will ever cone under here to change it. It was such a bad spot I don't want to go back. This should never have been put here.
---
Our Web page Here
linkedin.com/
FIND US HERE
Bing
Yahoo
google
Map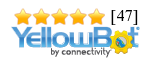 City search
Air conditioning check up Henry county
A/c repairs in Henry county $65 service call. Spring check ups $65 . Air conditioner spring check up $65 first a/c and $35 each additional ...
Rod Daly @ Elliott real estate and land llc
Video on youtube here
User-agent: * Allow: /
Aaac service heating and air conditioning