---
The pan under the furnace was full of water. This coil rusted bad. It won't hold watet. It flows down the inside of the furnace instead of down the drain. some of these posts are from my phone. I used my phone to take this picture. The water from here was leaking into the attic. The float switch stopped it from doning to much damage, This coil is $1299 4 ton coil and labor. Smaller coils are cheaper. Easier coils in better locations cost less. It cools well just floods the house. This coil is 7 years old you may find a pan to fit but labor on that would be high its better to get a new one. sometimes coils just rust.



---
Our Web page Here
linkedin.com/
FIND US HERE
Bing
Yahoo
google
Map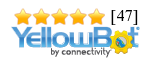 City search
Air conditioning check up Henry county
A/c repairs in Henry county $65 service call. Spring check ups $65 . Air conditioner spring check up $65 first a/c and $35 each additional ...
Rod Daly @ Elliott real estate and land llc
Video on youtube here
User-agent: * Allow: /
Aaac service heating and air conditioning