---
This air conditioner was not working. It would start then shut off. We carry the parts to fix this on residential air conditioners. Locust grove we had this fixed 1 hour after the customer called. That is drive time and labor. It was 20 minutes of work 20 minutes to drive and 20 minutes to finish the job ahead of them. Thats pretty good time. The labor on this was covered in the $65 service call. Aaac service heating and air conditioning in Henry county 7708754113.




---
Our Web page Here
linkedin.com/
FIND US HERE
Bing
Yahoo
google
Map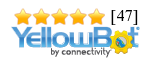 City search
Air conditioning check up Henry county
A/c repairs in Henry county $65 service call. Spring check ups $65 . Air conditioner spring check up $65 first a/c and $35 each additional ...
Rod Daly @ Elliott real estate and land llc
Video on youtube here
User-agent: * Allow: /
Aaac service heating and air conditioning