Left early Monday to see the fish. If you go to the Georgia aquarium bring a jacket its cold all year round.
The 6-9pm $20 special was good not a big crowd. Eat somewhere else. They said the cafe was open but it was not fully stocked there was nothing good to eat. Had to wait for an over priced burger. John Rockets was across the street I should have eaten there first.
Our Web page Here
linkedin.com/
FIND US HERE
Bing
Yahoo
google
Map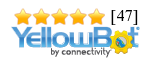 City search
Air conditioning check up Henry county
A/c repairs in Henry county $65 service call. Spring check ups $65 . Air conditioner spring check up $65 first a/c and $35 each additional ...
Rod Daly @ Elliott real estate and land llc
Video on youtube here
User-agent: * Allow: /
Aaac service heating and air conditioning