Monkey tought to fix air conditioner in Mcdonough? - $65 (Mcdonough, GA) - Claz.org
A zoo in China has a monkey that can repair air conditioners.
Here in Mcdonough we have the next best thing from Aaac service heating and air. Indigenous to Henry county the large balding ape like man of Mcdonough can fix your air conditioner today. He doesn't work for bananas but the the price you pay is peanuts compared to large companies.The air conditioner repairman gets along great with your pets. He will play with them at no extra charge. Air conditioner going ape? Tired of monkeying around with expensive companies? Call Aaac service heating and air Mcdonough Ga 7708754113. Air conditioner frozen? You must turn it off now it has to be melted for us to repair it. It take many hours to melt the ice you don't see. Do not wait to turn it off. Stockbridge and Locust grove this balding ape like man has been know to frequent your area. Air conditioner repair Saturdays & Sundays at the same low price as weekdays $65 service calls with a free half hour of labor included. Residential a/c repairs only. Anyone that tells you we do commercial buildings is LION. HA







Our Web page Here
linkedin.com/
FIND US HERE
Bing
Yahoo
google
Map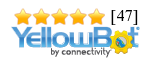 City search
Air conditioning check up Henry county
A/c repairs in Henry county $65 service call. Spring check ups $65 . Air conditioner spring check up $65 first a/c and $35 each additional ...
Rod Daly @ Elliott real estate and land llc
Video on youtube here

User-agent: *
Allow: /
Aaac service heating and air conditioning