Furnace & Air conditioning repair Mcdonough Ga Henry co 7708754113 Offer Mcdonough, ga 65$
Publish Date: 25-08-2013 10:10:47 | Contact name: Rod Daly | Place: Mcdonough, ga | 1 times displayed |
$65 service call you get 1/2 of labor with this. Do not fall for free service with repair. You are going to pay those guys one way or another. It will cost you more in the long run.
Aaac service heating and air Mcdonough
is local in Henry county. No big mark up on parts to cover the service call. Furnace and air conditioner repair fast. I carry 100's of parts on the truck for residential a/c repairs. Need a new furnace ow is the time it will never be lower. 7708754113
[youtube=
http://youtu.be/KIsNDl25TM0]
Contact Rod Daly: Furnace & Air conditioning repair Mcdonough Ga Henry co 7708754113
Find us on
Map quest here
and
here
Our Web page Here
linkedin.com/
FIND US HERE
Bing
Yahoo
google
Map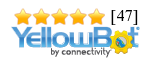 City search
Air conditioning check up Henry county
A/c repairs in Henry county $65 service call. Spring check ups $65 . Air conditioner spring check up $65 first a/c and $35 each additional ...
Rod Daly @ Elliott real estate and land llc
Video on youtube here
User-agent: * Allow: /
Aaac service heating and air conditioning