---
Keep weeds and grass away from your air conditioner. If it overheats it will break down . The better it can cool off the cooler your house will be. Do not stack things on your a/c it is not a shelf. Kids should nevet be near your air conditioner it is dangerous. Its not a bench don't sit on it. If the fan gets bent it will shake and something well break. Never use a pressure washer to clean it. Don't let vines grow in it. If you have the urge to paint it Don't. Trim back limbs that hang over the top. They block air flow and sooner or later leaves and branches will fall into the ac. If your air conditioner has ice on it turn it off call for service. Ice on a heat pump in the winter is ok . If its thick ice your heat pump is not defrosting right. Aaac service heating and cooling 7708754113. Residential furnace replacements fast in Henry county.
---
Our Web page Here
linkedin.com/
FIND US HERE
Bing
Yahoo
google
Map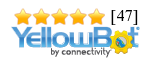 City search
Air conditioning check up Henry county
A/c repairs in Henry county $65 service call. Spring check ups $65 . Air conditioner spring check up $65 first a/c and $35 each additional ...
Rod Daly @ Elliott real estate and land llc
Video on youtube here
User-agent: * Allow: /
Aaac service heating and air conditioning