---
This is rusted bad but still works . It is a 45 mcf putting out 42 . Which is still usable. Showed homeowners but they didn't want it replaced. Ut may last 2 years or 2 days no way to tell. Found this while fixing another problem . Their air conditioner works now. I'm done here. Aaac service heating and air conditioner repair in Henry county 7708754113 Never to early to replace your old furnace I got time and good prices.
---
Our Web page Here
linkedin.com/
FIND US HERE
Bing
Yahoo
google
Map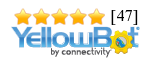 City search
Air conditioning check up Henry county
A/c repairs in Henry county $65 service call. Spring check ups $65 . Air conditioner spring check up $65 first a/c and $35 each additional ...
Rod Daly @ Elliott real estate and land llc
Video on youtube here
User-agent: * Allow: /
Aaac service heating and air conditioning