Residential furnace fixin about Locust grove area - Handyloft
We is lolcal abouts Locust grove. Residential furnace fixin breakfas to super time 7 or 8 days a week. The barn is full of parts for your old furnace. Aaac service heating and air can do the job for less then those city folk. 7708754113. $65 service calls includes a half hour of fixin. That usually is nough time to get you right. Parts are extree.
Our Web page Here
linkedin.com/
FIND US HERE
Bing
Yahoo
google
Map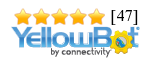 City search
Air conditioning check up Henry county
A/c repairs in Henry county $65 service call. Spring check ups $65 . Air conditioner spring check up $65 first a/c and $35 each additional ...
Rod Daly @ Elliott real estate and land llc
Video on youtube here

User-agent: *
Allow: /
Aaac service heating and air conditioning
OLX CLASSIFIEDS
My ads on OLX