Furnace & air conditioner repair - Aaac Service Heating & Air, Fayetteville
Furnace & Air Conditioner Repair
W
e Are Fixing Furnaces Today And 1 A/C. The Nights Are Cold And Days Are Hot.
Our last air conditioner repair of 2012 was in November.
Don't put off getting your residential furnace repaired.
When its cold night and day everyone will call at the same time.
If you know tour heat doesn't work fix it now. Fall has great prices on furnace replacements.
For Mcdonough Stockbridge and Jonesboro call Aaac service heating and air Mcdonough
770-875-4113. For Fayetteville call Aaac Fayette county 4049524510
This bird was in the flu blocking the co2 from leaving the furnace. The heat won't come on with it in there.
Keywords: fayetteville heating cooling furnace repair
Bing
Yahoo
google
Map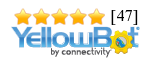 City search
Air conditioning check up Henry county
A/c repairs in Henry county $65 service call. Spring check ups $65 . Air conditioner spring check up $65 first a/c and $35 each additional ...
Rod Daly @ Elliott real estate and land llc
Video on youtube here
User-agent: *
Allow: /
Aaac service heating and air conditioning