Furnace won't come on? we can fix it today Henry & Fayette county only $65 service call - atlanta carpentry/painting - backpage.com
I here its Saturday not to cold out. Call today while you are off work. Its the same price 7 days a week.
Aaac service heating and air.
Our Web page Here
linkedin.com/
FIND US HERE
Bing
Yahoo
google
Map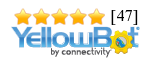 City search
Air conditioning check up Henry county
A/c repairs in Henry county $65 service call. Spring check ups $65 . Air conditioner spring check up $65 first a/c and $35 each additional ...
Rod Daly @ Elliott real estate and land llc
Video on youtube here
User-agent: * Allow: /
Aaac service heating and air conditioning