Heat pump trouble last week in Henry county here is your problem | Aaac Service Heating & air in McDonough, GA 30252
Last week it was 7 degrees outside and the phone rang off the hook. Heat pumps were not working. Most had the thermostat set at 70 and it was 65 in the house. Your heat pump is not broken. It is to cold for it to make heat and keep up. Most of you have heat strip backup. This will not heat your house to 70. On the rare night that it is going to be below 25 degrees out you should plan ahead. Get your house warm early. Try 75 all day that day. Get some wood its going to get cold. Heat pumps in Ga can't handle the low temperature. A bigger heat strip may help but your power bill will go up and your builder might not have the right wires and breakers to support it. This is the downside of using a heat pump instead of gas. It saves you money most of the time but last week the power bills went way up and people still were not warm.
Don't call for service if your heat pump can't keep up under 25 degrees.
Aaac service heating and air
3027 Keeneland Blvd Mcdonough Ga 30252 7708754113. Residential
furnace repair
in Mcdonough Locust grove Stockbridge and all of Henry county Ga.
Help us out by reviewing us on
Aaac Service Heating and Air Conditioning
Aaac Service Heating and Air
=====================
Our Web page Here
linkedin.com/
FIND US HERE

YELP
Bing
Yahoo
google
Map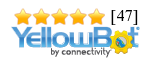 City search
Air conditioning check up Henry county
A/c repairs in Henry county $65 service call. Spring check ups $65 . Air conditioner spring check up $65 first a/c and $35 each additional ...
Rod Daly @ Elliott real estate and land llc
Video on youtube here
User-agent: * Allow: /
Aaac service heating and air conditioning
Quality HVAC Service