Same day furnace service Mcdonough - Miscellaneous : Miscellaneous Services
We have same day service again today. Last week when it was 7 degrees we were a little behind. Now we have had same day service
every day this week. Call Aaac service heating and air Mcdonough 7708754113 for furnace and air conditioner repairs in Henry Co.
Stockbridge and Locust grove we can be there today if you call by 3pm. Call to get on tomorrows schedule we are answering phone calls late.
Residential furnace and air conditioner repair by a licensed serviceman.
Help us out by reviewing us on
Aaac Service Heating and Air Conditioning
Aaac Service Heating and Air
=====================
Our Web page Here
linkedin.com/
FIND US HERE

YELP
Bing
Yahoo
google
Map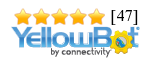 City search
Air conditioning check up Henry county
A/c repairs in Henry county $65 service call. Spring check ups $65 . Air conditioner spring check up $65 first a/c and $35 each additional ...
Rod Daly @ Elliott real estate and land llc
Video on youtube here

User-agent: *
Allow: /
Aaac service heating and air conditioning
Quality HVAC Service