---
Wire melted and shorted out not easy to find
---
Stupid little nick in wire took forever to find It kept blowing the fuse.
Help us out by reviewing us on
Aaac Service Heating and Air Conditioning
Aaac Service Heating and Air
=====================
Our Web page Here
linkedin.com/
FIND US HERE

YELP
Bing
Yahoo
google
Map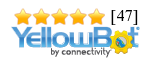 City search
Air conditioning check up Henry county
A/c repairs in Henry county $65 service call. Spring check ups $65 . Air conditioner spring check up $65 first a/c and $35 each additional ...
Rod Daly @ Elliott real estate and land llc
Video on youtube here
User-agent: * Allow: /
Aaac service heating and air conditioning
Quality HVAC Service