---
Found this crack upper left. Furnace was 30 it would still light. That didn't mean it was safe. Get rid of your old furnace before hidden cracks make you sick.
---
Help us out by reviewing us on
Aaac Service Heating and Air Conditioning
Aaac Service Heating and Air
=====================
Heating and air in Mcdonough Ga
Our Web page Here
linkedin.com/
FIND US HERE
YELP
Bing
Yahoo
google
Map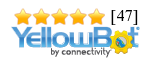 City search
Air conditioning check up Henry county
A/c repairs in Henry county $65 service call. Spring check ups $65 . Air conditioner spring check up $65 first a/c and $35 each additional ...